Features:
Pro Features:

Requirements
Suggest a Feature
Gear Chart

KartTuner provides a handy gear ratio chart for determining the gear ratio that you're running.
By simply double tapping on the current gear ratio, the chart will color code the surrounding ratios so you can find the gear you're after quicker.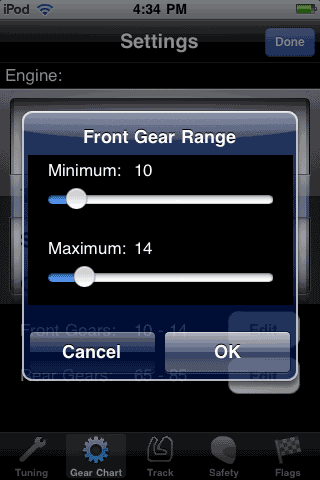 The gear chart is especially useful if you have a limited set of gears available and want to find alternate gearings that will work for you.
There are currently three gear ratio charts to choose from including TaG and Shifter gear charts. There is also a Custom chart available which allows you to select your desired gear range for any other applications you may be running.
«
Tuner
|
Track Database
»